Video SEO Marketing Company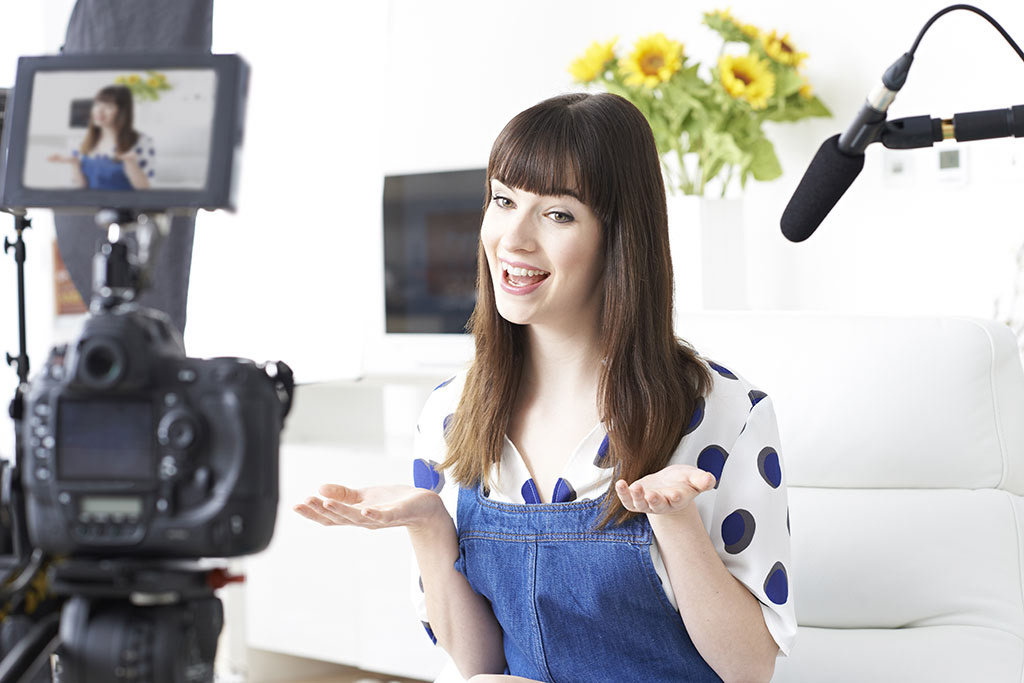 The 54° North Journal Video Bibliothèque
Reputation Management - Telling Your Story
How do you improve economic growth? What does success look like? Are you looking for successful branding? Or seeking to educate, inform and influence? Do you need reputation management?
Here are some tips. This is how it's achieved.
By integrating long-form text content with slideshow posts for higher engagement times we are successful in attracting new visitors. Online content and social media are supported by targeted short-form articles and video posts:
SEO-PR video strategies increase visibility.
Search engine insight is driving viewers content.
The target audiences' online behaviour informs strategy.
The use of digital PR videos in online content is vital for success.
Use social media with engaging visual content for driving traffic
Use visual media for online social channels and effective communications.
Start by setting measurable objectives and KPIs that will impact on business
Impact on targeted audiences with PR video communications and social campaigns.
Business PR reputation management and financial outcomes are interdependent.
An integrated SEO strategy and digital PR video campaign generate sales by raising awareness and changing opinion.
These processes enable and facilitate your success. The work is about driving the digital agenda and accelerating growth. We do this by aggregating, collating quality media in collaboration with partner agencies.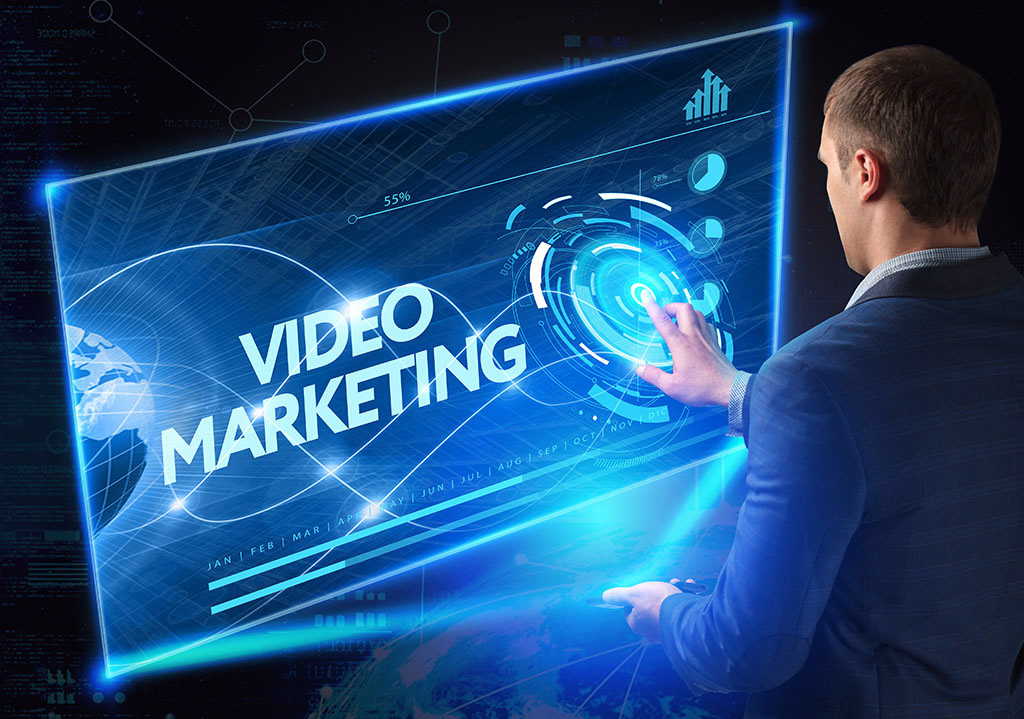 A Digital PR communications Agency
Corporate Video Production
New ideas are about influence, creativity, and relationships. New alliances go beyond PR and advertising. 
Do you have a sense of purpose and agency that is having a positive influence in your community? 
Want to tell your story? 
Be seen and heard? 
Require reputation management? 
Need to create awareness and promote your business?
Are you looking for a new approach to communications?
We are a digital communications agency that makes things happen. 
The 54° North Journal Video Bibliothèque uses video advertorials, PR videos and commercial photography in online visual content marketing. We also use a range of strategies to harness your audiences and goodwill.
Contact for multimedia, digital journalism: audio, photography and corporate video production.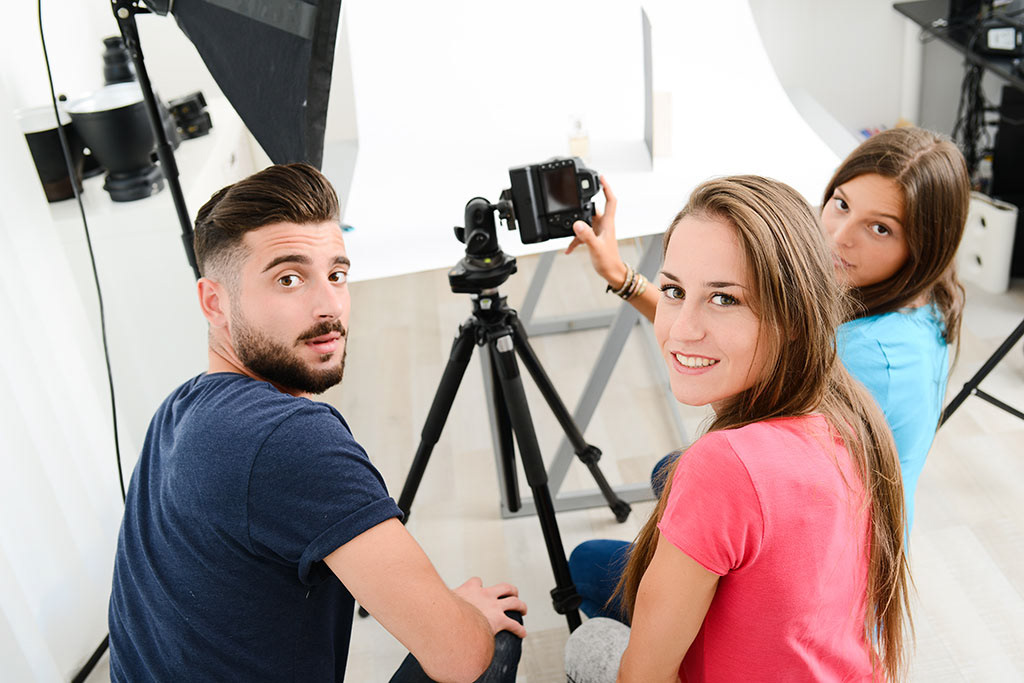 Digital marketing is about the effective impact of technology for research, segmentation, targeting, consumer trends, strategic planning, and integrating these processes for:
Delivering a comprehensive business marketing strategy.
Producing a strong digital strategy for video content marketing.
Using advanced SEO analysis for search engine page rankings.
Producing video advertisements for B2B/B2C internet marketing.
Using different social media video distribution channels for advertisements.
Measuring the success of branded content campaigns with analytic tools. 
Visual branding for highly effective online B2B and B2C campaigns.
Generating marketing stories that work for viewers and the brand.
Designing a strategy brief, ideation brief and content proposal.
Creating Digital PR videos for reputation management.
Delivering business marketing with native video solutions.
Differentiating with native video advertorials.
Using video stories audiences care about.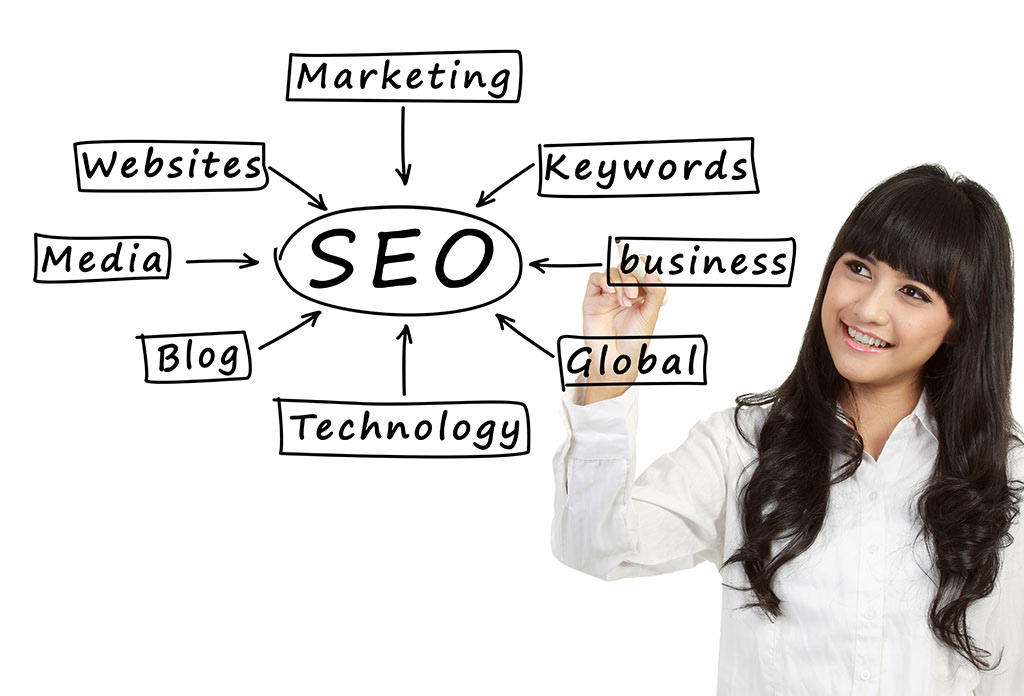 Branding | Business Videos | Content Marketing | Native Advertorials
Producing online visual content marketing.
Creating compelling multimedia stories delivering the brand's objectives with native video advertising.
Publishing content marketing for various platforms.
Refining UX/UI with SEO analytics.
Overcoming ad blocking with quality content marketing.
Generating visuals that permeate targetted online communities.
Using visual journalism and creative video producers to deliver video storytelling.
Identifying, attracting and reaching out to the viewer using owned, paid and earned channels.
Working to budget and objectives that deliver added-value services.
Ensuring high-quality customer service.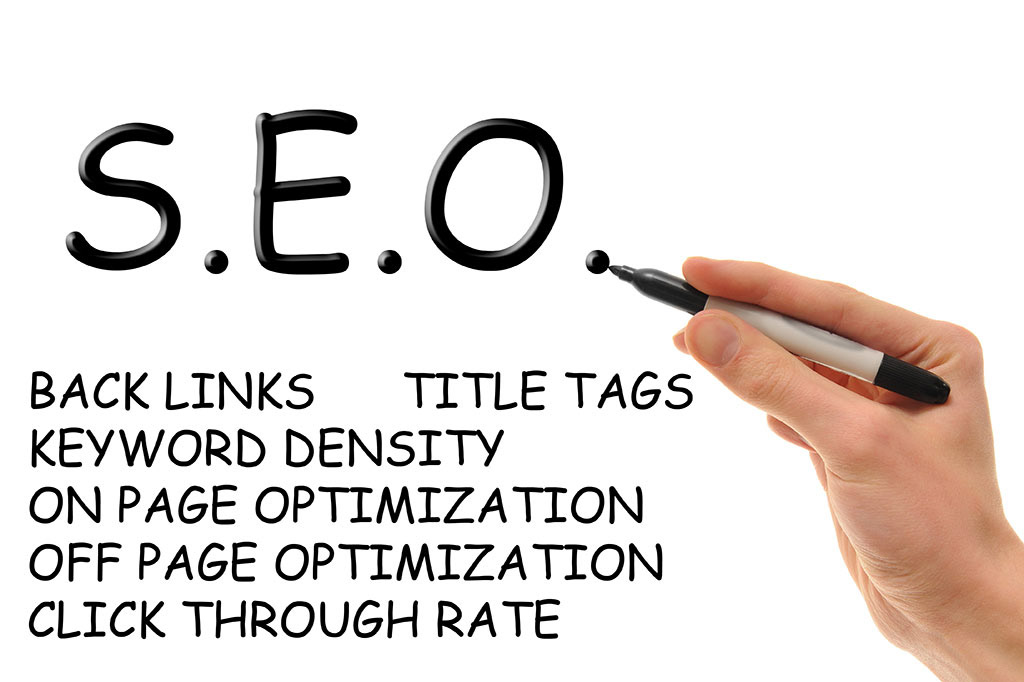 Take advantage and make good use of this expertise by integrating a range of cost effective, value added in-house advertising and commercial photography services.
Multimedia Digital Journalism | Digital PR SEO Videos
The concept of digital journalism reflects critical features emerging in the 21st century: change, transformation, new economics, post-industrialization and participation. Many of the features of new media that impact upon journalism are reflected across all aspects of contemporary living.
For some, this zeitgeist is catastrophic, for others, it creates new opportunities. Digital journalism uses tools that are freely accessible to others. The mantra is to engage a community. Empowerment of the citizen and not the expert leader writer dictating to the masses is about engagement.
Journalists today must be specialists and thought leaders engaging critical audiences. These may also provide multimedia news, topics and items of interest online for branding and advertorials.
Social media is designed for digital journalism. The effective use of content, photography, video and analytics creates a powerful resource. With good research, insights and the effective use of digital PR tools, journalism transforms visual content marketing with video branding advertorials.
This process reflects research and the move towards a process model based on community, engagement and participation.
The 54° North Journal Video Bibliothèque has extensive

tools that may
be exploited for curation, aggregation, and multimedia videos for content marketing.  
The aim is to promote and develop a unique audio, photography, video business campaigns with high-quality SEO-PR content.
The Objective

 is to deliver
key skills in creative media and digital PR marketing that benefit business branding by creating new visual insights
through online
engagement and participation.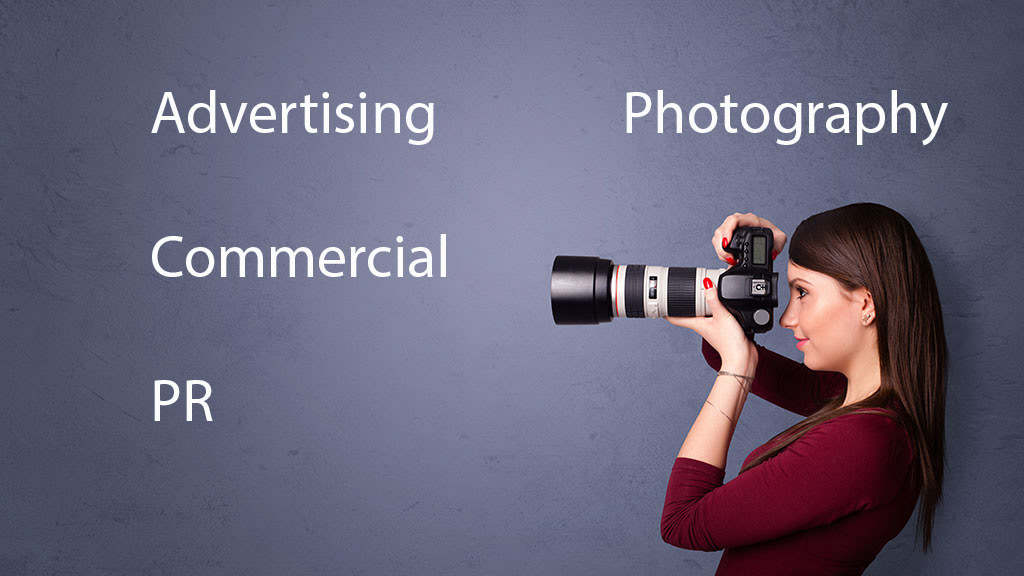 Charity Media Relations Focus
Digital PR facilitates online aggregation and curation to tell your story and allowing journalists, businesses and the public to be aware and informed about your activities.
We work closely with you in campaign launches and charity/non-profit brand building to create, awareness and excitement.
Alternative social welfare networks seek to provide a service or other support for disadvantaged groups such as the poor, elderly, disabled or ill people.
We help to set up self-help technologies that empower individuals through technology powered networked affiliations that produce collaborative, self-help projects.
These have the characteristics of a benefit society or mutual aid society. They act as an organisation or voluntary association formed to provide mutual aid, benefit or support for people and families in difficulties.
Do you need a full-service campaign that matches your budget? By working with you we will deliver highly effective and affordable plans to match your organisation's marketing plans.
No fundraising operation will succeed without an explicit schedule demonstrating carefully organised finance and resource plans.
We seek help to guide you through the technical aspects of developing these. If you fail to deliver, you may be asked to return money or be prevented from making other claims.
Make sure that you have a clear mission, vision, strategy, positioning and objective. Then put together a very specific plan. Make sure that the benefits to the donor as well as the recipient clearly articulated.
Consider focusing on PR. Develop several testimonial stories with clients who are willing to participate. If these stories are linked to hot local issues, you are likely to get some coverage that will help drive donations.
If you have any highly visible volunteers, they may be able to help get the attention of the local media to help tell your story.
If you have any corporate partners or volunteers, they may be willing to promote your cause in their websites, newsletters or snail mail communications. It will be a little sound bite, but it might help get the info out.
Pair up with another complementary not for profit to do joint fundraising -- together you may be able to afford what you cannot afford separately.
Most importantly, you have to have a clear story to tell, and that is with real data. Funders will also support your work.
This isn't easy, but it is essential.

Social enterprise, charity and businesses media relations are about identifying vital policies and procedures that have public interest. It is about planning and delivering actions to win over public understanding and acceptance
Direct online action enhances traditional mobilisation and allows organisational change. Join the shift away from older community networks to deliver live, online forums to the real world.
Charity PR needs to cover reputation management, public relations marketing, media training, media relations strategies, comprehensive launch programs and strategic business communications and positioning.
Online social networking is built for niche long tail segmentation. Digitalization has abruptly terminated the hegemony of the old, conventional wisdom. Charity organisations, social enterprises and the third sector need to focus on specialist, niche areas for targeting
Charity public relations is a critical management task which carefully reviews public attitudes.
PR is about identifying essential policies and procedures that have public interest. It is about planning and delivering actions to win over public understanding and acceptance.
Charity PR can be used creatively for non-profits organisations. We have extensive expertise and strategies for applying solid public relations techniques to public, charity and voluntary organisations:
• promote the organisation
• develop a positive relationship with the media
• successful fundraising events
• a crisis communication plan
• annual reports
• publications
Charity public relations is about presenting your organisation to the public with honesty, integrity and effective methods of communication.
Planning and evaluation are essential PR tools for any non-profit business.
Charity media relations must be carefully choreographed. Charity PR media relations is about hard work, creativity, good timing and luck.
Planning and detailed preparation are essential for a successful special event. Time in the planning and implementation is important. Pay attention to the detail, do not make assumptions and double check everything.
The fiscal strength and health of the organisation are of the highest importance. We can advise on business planning and financial procedures.
Plan and prepare for the unexpected and be ready to handle a crisis. Honest, timely responses and a thorough investigation are vital in handling an emergency.
You should consider advertising as part of a coordinated campaign that also includes Charity PR and marketing.
The credibility of your charity is based on everyday performance.
Charity Fund Raising Consultancy
A simple bid with clear and convincing ideas is essential to your success. There needs to be thorough project planning before finding a carefully selected funding agency whose criteria suits your bid. We subscribe and work to the
highest ethical standards.
Do you need vital public relations marketing tips to identify and win funding awards?
A strong application will clearly demonstrate an idea for a project that is realistic, innovative and explicit: what will be achieved?


Funding agencies love ground making, dramatic projects that generate publicity for their work. Use expert out strategies to achieve this.
An important part of the bidding process and your project success is the use of a strong communication strategy. Aim to deliver a comprehensive publicity program to celebrate your achievements and to handle the difficult issues.
Carefully select a funding agency whose criteria suits your bid.
Whether you are business organisations, corporate, non-profit, charity or the general public our role is to raise awareness of the charity, its aims and goals by:
• developing and co-coordinating web-based fundraising, online auctions and the selling of merchandise;
• working with the media to promote, market and advertise events;
• raising awareness of the charity and its work locally and nationally through giving presentations to groups, radio interviews and writing press releases;
• building and maintaining profitable, long-term fundraising relationships with donors and potential donors by writing newsletters;
• overseeing corporate fundraising, including employee giving and matched giving from employers;
• developing and implementing a strategy for the recruitment and development of individual and corporate supporters;
• increasing funds through researching and targeting charitable trusts sympathetic to the charity;
• organising traditional fundraising activities, such as flag days and house-to-house collections of donated goods and monies;
• developing new and imaginative
fundraising activities
Free Charity PR alert service

The charity PR distribution service sends news releases, audio
moreover, video podcasts to the general public, media agencies, decision makers and politicians.

Our priority is empowering people with disabilities.
The aim is

1. To provide support in building self-help social enterprises in the spirit of social entrepreneurs.
2. To help find start-up grant schemes and
3. Promote independence.

4. To provide counselling.

This specialist site is about promoting these objectives and helping others to succeed.

Use the impact of new communication technologies to support your interest – pressure groups, social enterprise, local democracy movement or business interest. We specialise in ethical business, social enterprise and personal welfare campaigns.
Charity media relations uses the speed and immediacy of online community networks to inform public opinion. We use digital e.politics to promote campaigns. These focus on disability, health and care issues.
As a specialist charity media relations news agency we supply alternative media articles that are independent of business or corporate influences.
Today, it is important to use common values to form political opinion and lifestyle choices. Ethical and social enterprises can benefit from this by developing networks of Internet-based movements.
The aim is to focus on a set of issues that bring together different organisations to merge or create new groups and successfully compete for scarce resources.
Effective use of Internet PR marketing enables social networking that may produce the designed outcomes. The speed and fluidity of cyberspace enable marginal groups to power their agenda into the political mainstream.
Through civic engagement, we create social capital to bridge and bond diverse communities.

The aims are to:
• To strengthen and expand citizen engagement through effective and meaningful online information.
• To increase the use and relevancy of democratic information on accessing quality disability, health and care services.
• To build a sustainable and unique citizen-based democratic model, so that people with disabilities, health or care needs can overcome personal challenges and issues.
• To improve outcomes in the provision and delivery of quality services
The Internet is changing how we influence and communicate with individuals and organisations. You can greatly enhance your presence and legitimacy of your activities online.
The internet has a low barrier of entry to wide-ranging, interrelated networks. New communication technologies facilitate different types of interaction: one-to-one, one-to-many, many-to-many. What makes the Internet different from other media is its potential to access a global user base.
Charity PR Communication Services
Successful business, charity PR and social enterprise media relations strategies involve hard work, creativity, good timing and luck. Good planning, expertise and finance skills are vital to survival.
When it comes to our business, we offer our customers
powerful resources
and a recipe for success.
These covers strategic planning, positioning, proactive media relations, analyst programs, speaking, awards, and other services.

This specialist PR consultancy services for VCO, business, charity and social enterprise organisations offers a virtually unlimited list of capabilities because of our excellent networking.

We invest time and energy into creating a true press release wire service and management that provides:
Media plans
Communication strategies
Leadership, management and change
Public relations and media services
Internet PR Marketing using new technology - RSS, texts
Website Page Ranking and Internet Public Relations
Media/press kits
Press releases
Organization announcements
PR Photography
Client and service fact sheets
Press briefings, conferences, and events
Education and Training
Management Consultancy Services
Fundraising and Grant Schemes
Conferences
Brochures
Catalogues
Graphic Design
Leadership Innovation and Change Consulting

Do you have the ability to design, understand and manage change process? It involves innovation, learning and delivering the reform agenda. Change involves role complexity. It is a demanding role that requires the ability to relate to others and work well in teams.
Culture change and leadership are based on personal development, skill development and deep reflection.
These
facilitation competencies
help you and your organisation to successfully drive change by enabling you to understand clients' issues, context and the culture. Successful organisations enable this learning ability within the change process.
The central questions and key issues on the reform agenda are:
1. What is your management structure?

2. How do you communicate the purpose and objectives of your organisation to your staff?

3. How do you involve people in key issues for the development of the business/organisation?

4. What are the strengths of the organisation?

5. What is working well?

6. Score different area of the organisation and support with evidence.
The art of leadership is an acquired skill and one that comes from experience and a commitment to learning and listening. You are expected to provide direction and make tough decisions as well as be a coach, mentor and motivator to your team.
We use sophisticated review tools, consultancy, facilitation, learning, support, training and change strategies to develop leaders and teams to bring about change.
Leadership and Team Management Services

Our leadership change management consultancy services support your social enterprise, charity and businesses media relations in identifying policies and procedures that have public interest.
Our work is about freedom, empowerment, choice and equal rights. It involves action, belief, commitment, dedication and expertise to achieve social justice.